We Team App is the preferred communication method for the club. It is available as a webpage and a phone app. Events, news and volunteering is done through this.
Please note most of our Team App content is only available to members, visiting https://clac10.teamapp.com/ is not enough. You must become a member and accounts are first verified by the committee before approving access. We recommend starting with a browser to signup and then downloading their iOS / Android app after.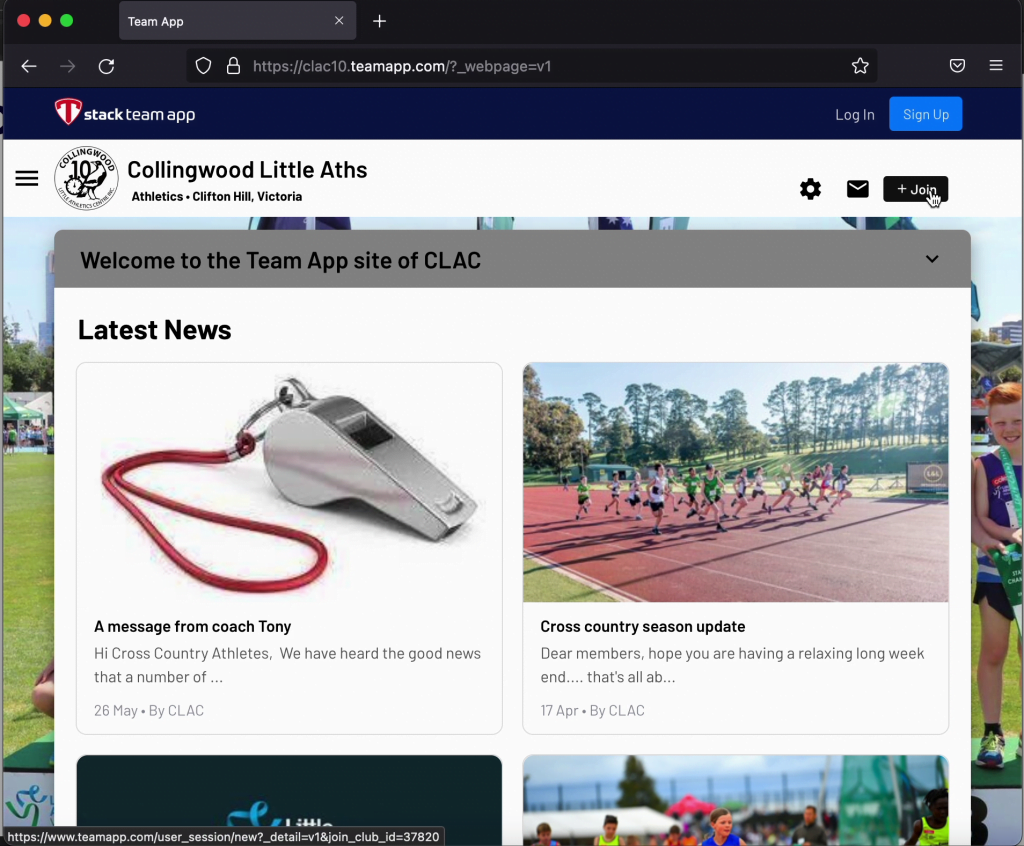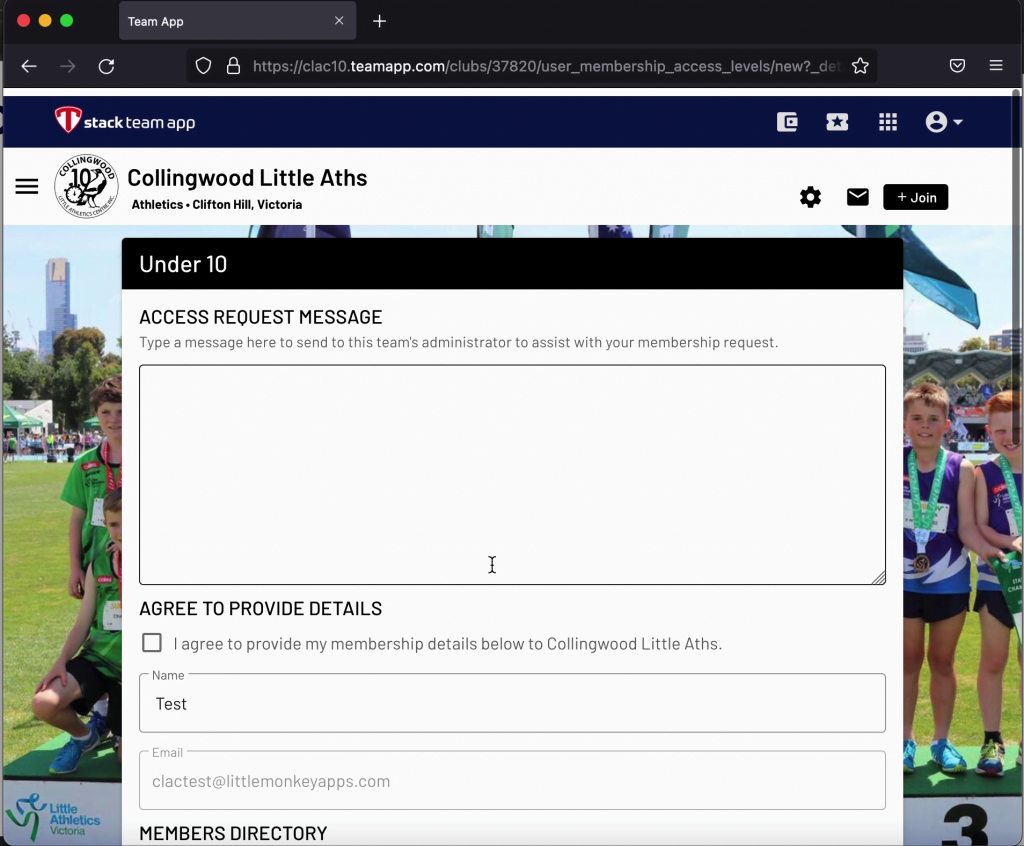 Step 2: After you have entered you email, password you can then request access to CLAC. Please put enough information in the access request message so we know who you are.
Please feel free to reach out to another parent or commitee member for help in getting you started